MEET THE 2021 BRONCOS
The Bronco Family is vast, with a reach as far as you're willing to take it and a legacy that spans generations. And the tree keeps getting bigger. At its core, a wild spirit takes root, raring to take you outdoors, off-road, and to places you've never gone before.
2021 Bronco
There's a whole world out there just waiting to be discovered. To find it you have to break rules, push boundaries and climb over the barriers in your way. With its relentless toughness and durability, the all-new Bronco was built to carry outdoor enthusiasts to wherever the wilderness calls. Available in two- or four-door models.
U.S. Pre-Production Computer Generated Image Shown. Available 2021.
*Terms and conditions apply.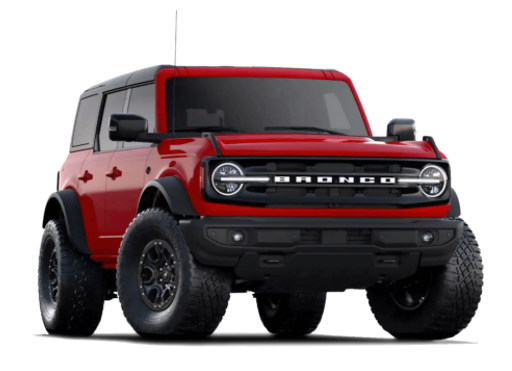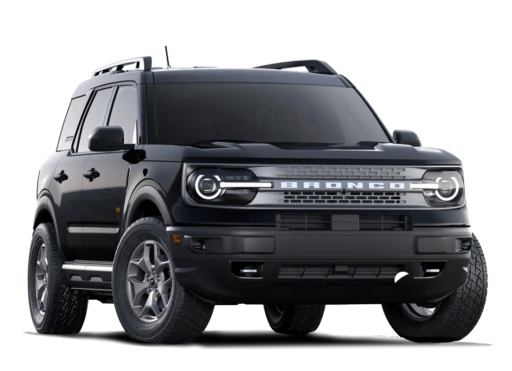 2021 Bronco Sport
Meet the latest in the family. The all-new Bronco Sport is your wilderness guide with four unique series engineered to match the way you experience the outdoors. Each, expertly equipped to get you out there — To the mountain ranges, the woodland trails, and the scenic shores. Your adventure begins in a Bronco Sport, and it never ends.
U.S. Pre-Production Computer Generated Image Shown. Available mid 2021.
*Terms and conditions apply.
BUILT WILD
Three all-new SUVs with 4X4 capabilities have been Built Wild for a thrilling off-road experience with the capability and confidence to take you deep into the extremes of outdoor adventure.
100% BRONCO
The all-new Ford Bronco family has been tested under extremely grueling conditions to ensure it was tough and capable enough to wear the iconic Bronco nameplate. That's why we can proudly say the legend has returned – and it's ready for fun.
Classic Design
The new Bronco ranks among the most capable and rugged 4X4 families in the industry. Highlighting the original's timeless and functional design—signature round headlamps, horizontal cartridge grille and short overhangs with vertical and clean flat body sides, the new Bronco is built for thrills and adventure.
Legendary Performance
Torture tested at the home of King of the Hammers in the Johnson Valley desert and the grueling Baja 1000, one of the world's toughest off-road endurance races, the Bronco family is ready to take on anything the wild has to offer.